ONLINE APPLICATION FOR ESAFE INSPECTION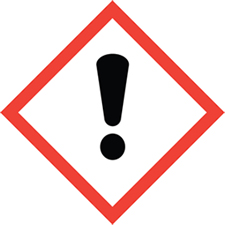 COVID-19 UPDATE:
ESAFE has always been committed to serving your product approval requirements, wherever you are located. Unfortunately, due to government issued travel restrictions and advisories, our inspectors are presently unable to travel outside of Canada. Travel within Canada is mostly unrestricted. In either case, we will do our best to accommodate your requests and will work with you to address any travel challenges through alternate options.

The ESAFE Customer Service Centre remains fully operational and can be accessed by calling 1-800-559-5356 or by emailing field.evaluation@esafe.org for any questions you may have.
Welcome to the online application form. Here you can request a Field Evaluation inspection. Before completing and sending this form, there are a few things you should keep in mind:
All online applications are processed by our Call Center during our office hours.
Our office hours are Monday to Friday, 7:30AM – 4:00PM Eastern Time. Please note: forms received after 2:00PM may not be processed until the next business day.
Your ESAFE inspector will contact you to make scheduling arrangements.
If your request is of an urgent nature, please call us at 1-800-559-5356 and speak to a representative.
This application form does NOT apply to the Certification of products (e.g. Hazardous Locations). For Hazardous Locations or other product Certification, please contact us.
Please note no third party billing.
For Field Evaluation Inspections in Northern Ontario, please contact our Customer Service Centre at 1-800-559-5356.
Please note, a mandatory COVID-19 screening questionnaire must be completed in order to successfully book your inspection. You will be prompted to answer 4 questions at the end of the "Arrange Inspection" form.
---