ONLINE APPLICATION FOR ESAFE INSPECTION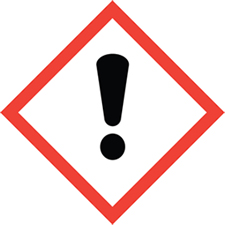 COVID-19 UPDATE: SERVICE NOW AVAILABLE
ESAFE is working very hard to ensure the safety of its employees, its customers and the general public during these challenging times. We are committed to serving all essential workplaces as defined by the province of Ontario website (https://www.ontario.ca/page/list-essential-workplaces) for product approval requirements. Please note that our capacity to perform inspections may be limited due to the availability of PPE, inspection personnel and internal safety policy. Furthermore, circumstances and restrictions are changing on a daily basis. Inspections will be scheduled on a priority basis subject to the constraints noted above: we will make every effort to meet your scheduling requirements. Please note that inspections will be limited to locations within Ontario only at this time.

We will continue to process all requests received and your Inspector will contact you to discuss any pertinent information.

The ESAFE Customer Service Centre remains fully operational and can be accessed by calling 1-800-559-5356 or by emailing field.evaluation@esafe.org. Thank you.
Welcome to the online application form. Here you can request a Field Evaluation inspection. Before completing and sending this form, there are a few things you should keep in mind:
All online applications are processed by our Call Center during our office hours.
Our office hours are Monday to Friday, 7:30AM – 4:00PM Eastern Time. Please note: forms received after 2:00PM may not be processed until the next business day.
Scheduling is arranged by the inspector. Our inspectors make it their priority to contact you within 2 business days from the day your submitted application form was processed.
If your request is of an urgent nature, please call us at 1-800-559-5356 and speak to a representative.
This application form does NOT apply to the Certification of products (e.g. Hazardous Locations). For Hazardous Locations or other product Certification, please contact us.
Please note no third party billing.
For Field Evaluation Inspections in Northern Ontario, please contact our Customer Service Centre at 1-800-559-5356.
---